Jeffrey A. Goodman, M.D.
I grew up in Miami, Fl and attended the University of Miami for undergraduate education and Medical School. My father had Crohn's disease and I would often accompany him on appointments to his GI Doctor. Thus began my interest in Gastroenterology.
After completing Speciality training in Gastroenterlogy at the Medical college of Georgia my wife and family moved to Lake county in 1994. I have been in the same private practice my entire professional career.
I have a special interest in disease prevention and have performed over 20,000 colonoscopies. I utilize the latest quality measures to ensure an excellent procedure.
My office is conveniently located across from Fl Hospital Waterman and I am one of the founding members of Tavares Surgery Center,a state of the art Ambulatory Surgery Center that specializes in Gastrointestinal Procedures. Tavares Surgery Center is located less than 5 minutes from my office and Florida Hospital Waterman.
I can help you with your Gastrointestinal concerns. This includes treatment of heartburn / indigestion/ reflux, Barrett's esophagus, ulcers, abdominal pain, gas and bloating, irritable bowel syndrome , diverticulosis / diverticulitis,diarrhea, constipation, gallbladder issues,inflammatory bowel disease,celiac disease/ gluten sensitivity,anemia, colon cancer screening.
Training:
Undergraduate education: University of Miami,B.S. Chemistry
Medical Education: University. Of Miami School of Medicine, M.D.
Residency in Internal Medicine: Medical University of South Carolina
Gastroenterlogy Fellowship: Medical College of Georgia
Credentials:
Board Certification in Gastroenterlogy
Memberships:
American Gastroenterlogical Association
Florida Medical Association
Procedures commonly Performed:
EGD
Colonoscopy
Flexible sigmoidoscopy
Video Capsule Endoscopy
Hydrogen Breath testing for lactose and fructose intolerance
Medicare and most major insurances are accepted. Please contact the office to confirm if we participate in your insurance plan.
---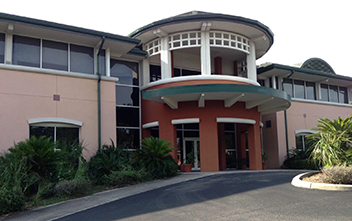 Primary Location:
Keller & Goodman, M.D., P.A.
1879 Nightingale Lane, Suite C-2
Tavares, FL 32778
Phone: 352-742-7776